$

325.00
Js Racing S1/S2 camber joints 00-09 S2000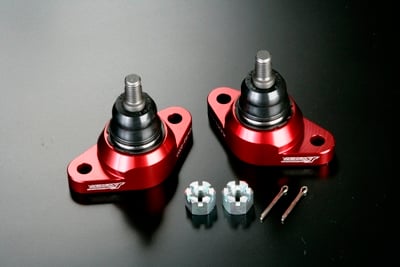 The front camber angle can be adjusted to the stock + 3 degree
The front roll center value can be adjusted back to the correct one.
The insufficient negative camber is always a problem for S2000. This product creates enough negative front camber by locating the lower ball joint at an eccentric angle from the center.
The product also corrects the front lower arm position back close to horizontal, so that the correct geometry is restored with the accurately adjusted roll center.
[When you reduce the ride height, the front lower arm position becomes like a separated letter V]